Drama Review: Dar Si Jati Hai Sila
Written by: Hareem Zafar
Posted on: November 20, 2017 |

Comments | 中文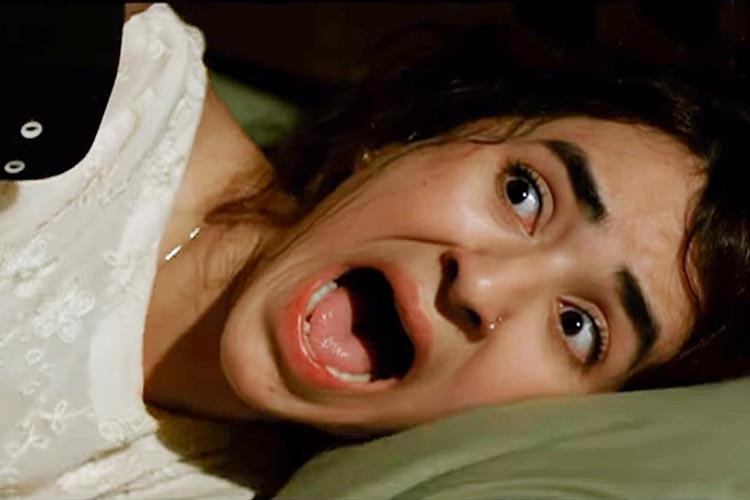 Yumna Zaidi as Sila
Even in today's era, several Pakistani families do not address subjects such as marital rape, child sexual abuse and harassment by trusted family members. With the onset of drama serials like Udaari and Khuda Mera Bhi Hai, writers and directors have pushed the audience to talk about these topics. New to the list is HUM TV's latest drama serial, Dar Si Jati Hai Sila (Sila gets frightened), which started airing, on 8th November.
The audience had high expectations from the drama, which replaced the hit drama serial Yakeen Ka Safar. Two episodes in, Dar Si Jati Hai Sila has hit all the right chords. Written by the legendary Bee Gul, and directed by Kashif Nisar, this Momina Duraid production is a head turner from the very beginning, raising the curtain on sexual and mental harassment by trustworthy family members.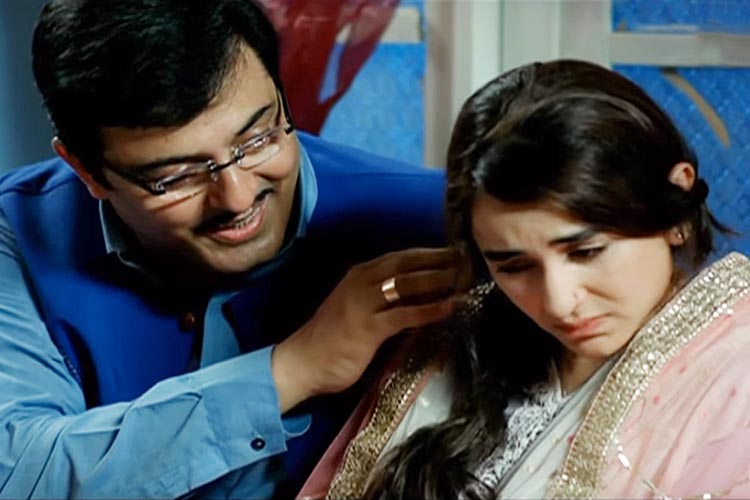 Noman Ijaz as Joi Mama and Yumna Zaidi as Sila
The first episode was primarily focused on Sila, played by Yumna Zaidi. Depicting the tale of a big family that resides in Noor Manzil, the horrifying opening scene brilliantly projected the relationship between the three main characters - Joi Mama (Noman Ijaz), Sadia (Saman Ansari) and Sila. It showed Joi creepily sneaking into Sila's room in the middle of the night, and inappropriately stroking her face while she is asleep. Upon waking up, a petrified Sila starts to shriek, and her mother, Sadia, rushes in to 'save' her from Joi. The expressions and actions of both Joi and Sadia convey that this isn't something new, and she was clearly aware of his intentions.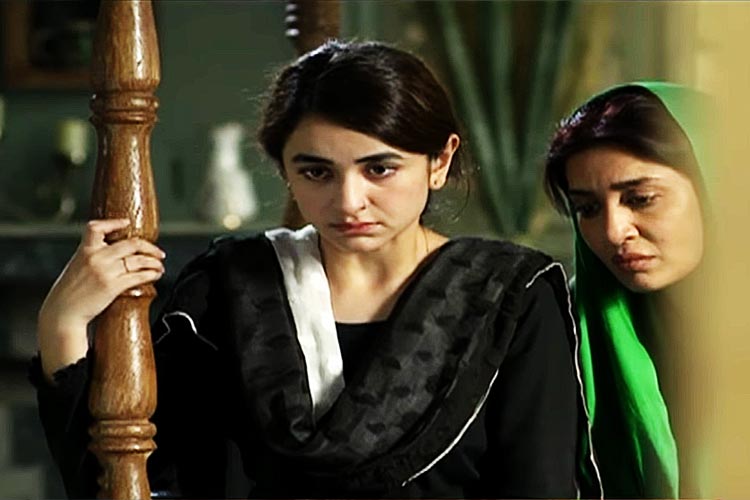 Yumna Zaidi as Sila and Saman Ansari as Sadia
Later scenes and instances also depict a twisted relationship between Sadia and Joi. Perhaps he had been sexually assaulting her too, but maybe she has kept mum about the whole situation. Sadia's husband, Sikandar, has remained abroad for most of Sila's childhood, and Sadia has brought her up alone. The family seems to blame Sadia for Sila's nervous nature, blaming it on her flawed upbringing, and considering both of them a liability, since they pay for most of their expenses. Joi is a sexual predator, camouflaged as a religious, well-respected man, who is confident that no one can harm him. It is apparent that other people in the family, such as Sila's cousin, have issues with him as well, but no one dares to speak up, since he is the eldest Tayee's (uncle's wife) brother.
Sila is engaged to her cousin Raheel, but remains intimidated by him as well, and unable to confide in anybody. Joi seems to be using this to prevent the marriage from happening, by proving that Sila is mentally unstable.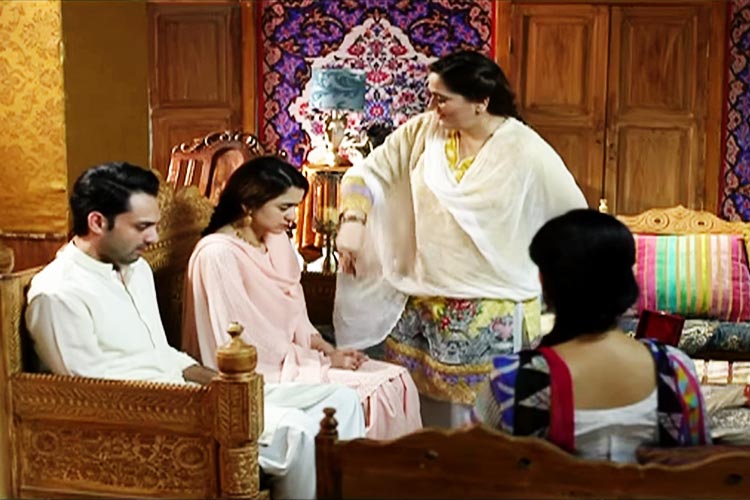 Sila getting engaged to Raheel
It is apparent that both the mother and daughter have been consistently harassed by Joi all their lives, but are too scared to confront him in such a sensitive matter, as who would believe them? With no male member to protect them, Sadia and Sila are easy victims for Joi.
The drama has a disturbing aura to it, due to Noman Ijaz's downright cringe worthy portrayal of a sexual predator, making it difficult for people to get through the episodes. But this is exactly what makes the serial enthralling and close to reality as well. Yumna as Sila, portrays a diffident girl perfectly, who is too scared to raise an alarm, while Saman Ansari is brilliant as a conflicted mother, struggling to protect her child and her reputation.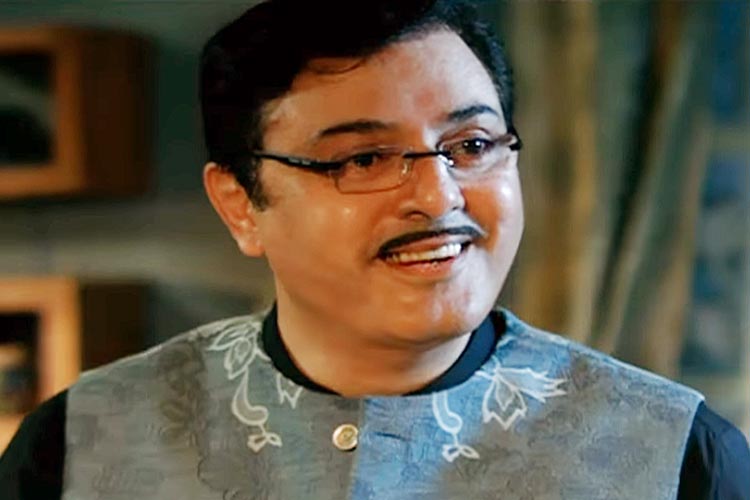 Noman Ijaz as Joi Mama
The writer Bee Gul is known for writing controversial and hard hitting plays, that are eerily close to reality but it follows that they are not a commercial success. The strength of Dar Si Jati Hai Sila lies in its powerful script, since the dialogues convey most of what cannot be shown.
Dialogues such as "Darwaza achay se band ker liya kero," (Make sure the door is closed properly) and "Chath per akelay mat jaya kero," (Don't go to the rooftop alone) really got to me. They made me realize how a patriarchal society tells women to protect themselves by restricting their movements. By not speaking out, they become vulnerable, but nothing can really stop the predators. Women remain unsafe even in their own homes, while the wrongdoers prowl freely.
Will Sila and her mother ever muster up the courage to expose Joi for the monster he is? Will anyone support them in this action? Only time will tell. With brilliant actors and a jaw-dropping storyline, Dar Si Jati Hai Sila is definitely worth the watch!
You may also like: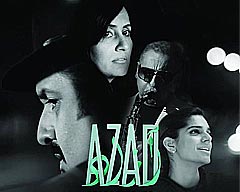 Film Review: 'Azad'
(February 14, 2018)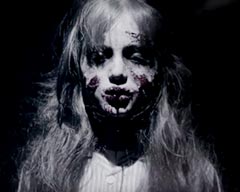 Film Review: Pari
(February 09, 2018)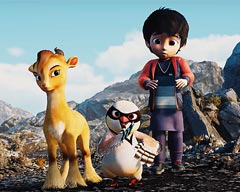 Film Review: Allahyar and the Legend of Markhor
(February 07, 2018)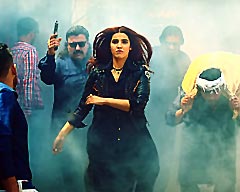 Film Review: Parchi
(January 08, 2018)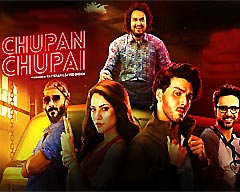 Film Review: Chupan Chupai - A Comedy of Literal Errors
(January 03, 2018)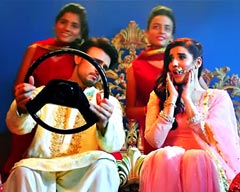 Parchi: Redefining Music Videos
(January 01, 2018)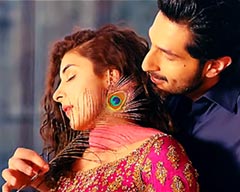 Film Review: Rangreza
(December 26, 2017)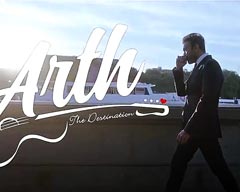 Film Review: Arth - The Destination
(December 22, 2017)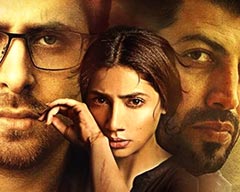 Film Review Verna: hell hath no fury as a woman scorned
(November 19, 2017)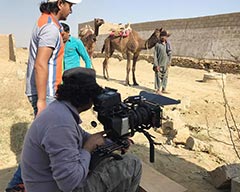 Farhan Alam: Director of 'Saawan', Pakistan's Nomination for the Oscars
(September 28, 2017)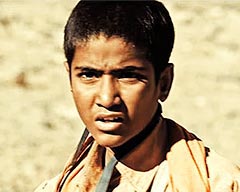 Film Review: Saawan
(September 19, 2017)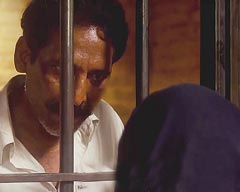 Film Review: My Pure Land
(September 18, 2017)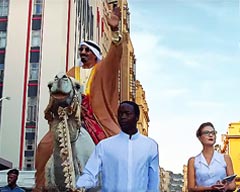 Film Review: Na Maloom Afraad 2 - Forgettable, If Not a Complete Failure
(September 05, 2017)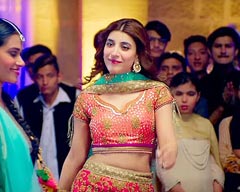 Film Review: Punjab Nahi Jaungi
(September 03, 2017)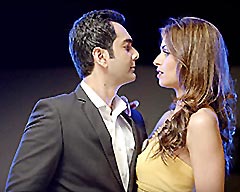 Film Review: 'Chain Aye Na,' - What true love is not!
(August 17, 2017)