Faiz International Festival 2017
Written by: Mahnaz Shujrah
Posted on: November 22, 2017 |

Comments | 中文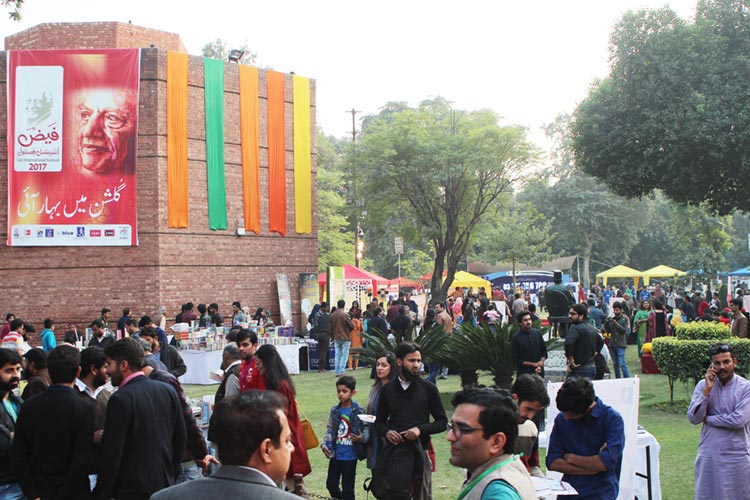 Faiz International Festival
One of the most awaited events of the year, Faiz International Festival, came back to Lahore for the third time, from November 17th to 19th. The event is held in November to commemorate the death anniversary of Faiz Ahmad Faiz, which falls on 20th November. Alhamra Arts Council came alive with poetry, music and enthusiasts of all ages, remembering and celebrating the life and works of great writers and philosophers.
Over the years, Faiz International Festival has established a name for itself by successfully catering to a wide variety of audience. Organized by Faiz Ghar, it is an initiative of Faiz Foundation Trust, which was established in 2008. The festival features 70+ activities, including panel discussions on literature, film, drama, activism and history, as well as book launches, theatrical plays, musical performances and art exhibitions. Besides food and merchandise stalls, there is also a collection of wonderful books exhibited. This year, the event brought together some of the most prominent figures of our country such as Tina Sani, Mahira Khan, Adeel Hashmi, Sarmad Khoosat, Bushra Ansari and Amjad Islam Amjad.
What makes Faiz Festival particularly special, are the personal stories shared about the larger than life figures of literature. As someone who only knows of Faiz through books, it was fascinating to hear accounts of his life, from those who had the privilege of interacting with him. In a session titled, 'Legendary Grandfathers,' Yousuf Salahuddin and Adeel Hashmi discussed the responsibility that comes with the honor of being grandsons of Iqbal and Faiz. They acknowledged that growing up in the shadow of someone like Iqbal and Faiz, is a humbling experience. However, they also explained that even Iqbal and Faiz were modest and self-effacing in contrast to their own respective role models. Faiz regarded Iqbal as an ustaad, and Iqbal acknowledged Faiz's potential. One fun fact revealed during the talk was that Faiz's nikkah nama was written by Iqbal!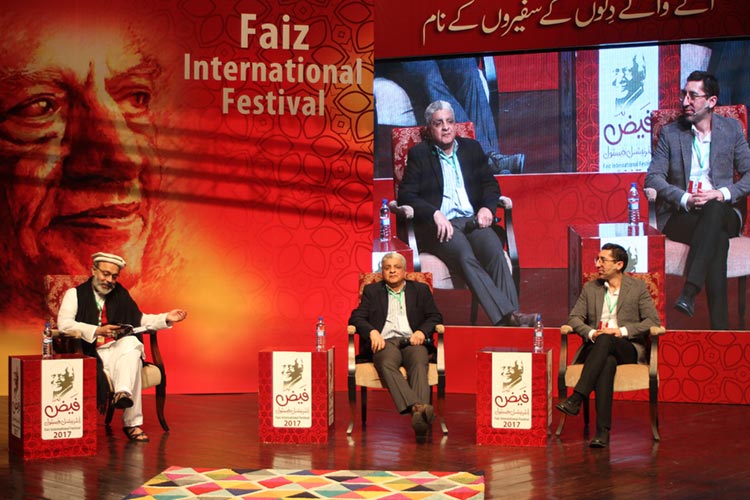 (L-R) Noor ul Hassan, Yousuf Salahuddin and Adeel Hashmi
Each year, the variety of sessions happening simultaneously makes it very hard to choose which one to attend. For example, Mustansar Hussain Tarar's discussion focused on, "Cities in Literature." He analysed short stories in which the city is of utmost importance, acting like a character in itself. The discussion also revolved around cities that feature in novels, such as Istanbul, Egypt, Delhi, and of course Lahore. Specifically in reference to great writers, Tarar pointed out that many of them are not native to Lahore. Rather they migrated here, but Lahore played a vital role in shaping them as writers. He also mentioned some of his own work where locale plays a vital role, such as Pyar Ka Pehla Punjab and Lahore Awargi.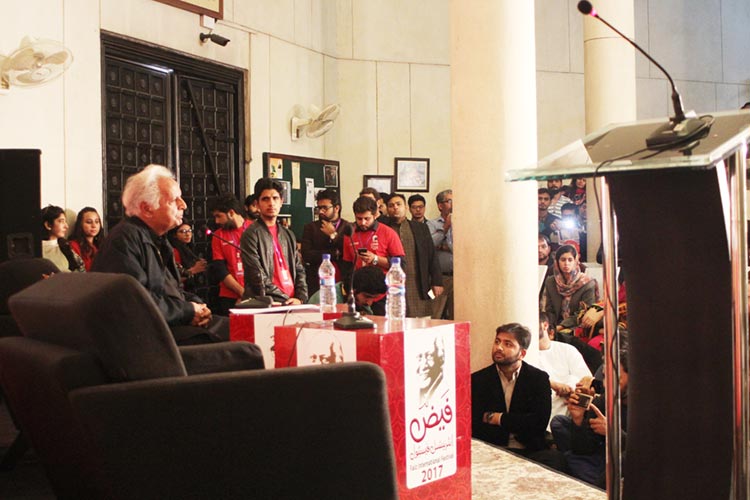 Mustansar Hussain Tarar
Personally, I was eagerly waiting for the session, 'Discussing Poetry with Zehra Nigah,' with Dr. Arfa Sayeda as host. The mehfil featured beautiful shair-o-shayari by Mir Taqi Mir, Ghalib, Iqbal and Faiz, which transported one to an alternate reality. Both women emphasized that these poets are giants in the realm of Urdu poetry, due to the timelessness of their poetry. Upon reading a couplet by Mir today, one feels like he is describing our current situation; Faiz's ghazals stand witness to the love or pain we all experience in our own lives. What makes a poet notable isn't that he understands his present, but rather that he understand the times yet to come. Zehra Nigah treated the audience with a recital in her beautiful voice. As an acclaimed poet, she also recited one of her poems 'Suna Hai Jangalon Ka Bhi Koi Dastoor,' after much insistence from Dr. Arfa Sayeda.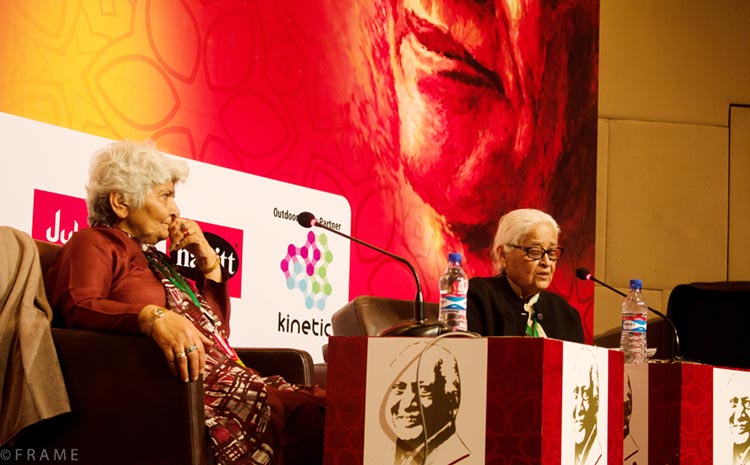 Dr. Arfa Syeda and Zehra Nigah
One unique session was a stunning musical performance on Sunday by Tanya Wells and her band Seven Eyes. Wells was born in the UK and trained in the art of South Asian classical singing. She sang some of Faiz's famous ghazals, including 'Gulon Main Rang' and 'Yeh Dhoop Kinara.' The passion with which she sang reverberated in the packed hall. Interestingly, her performance combined old and new: traditional instruments blended with contemporary singing. For example, Tanya sang a song that the band had composed, written with both Urdu and French lyrics, focusing on the issue of the Syrian refugee crisis. It was an interesting evolution of classical music, although some purists might not regard it favourably.
Tanya Wells performs 'Ajj Jaanay Ki Zidd Na Karo'
People from Pakistan and abroad, bound together by their love and interest in literature, art and music, attended the festival. The Faiz International Festival provided us with a wonderful opportunity to interact with luminaries of the arts, pose our questions, and express our feelings.
You may also like: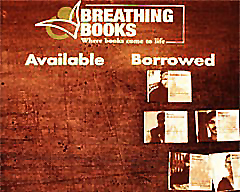 Breathing Books - Where Books Come to Life
(February 16, 2018)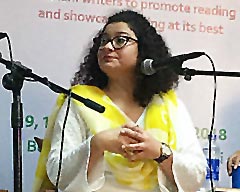 The 9th Karachi Literature Festival
(February 15, 2018)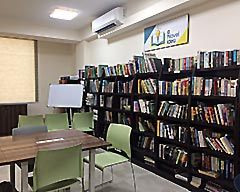 A Novel Idea - Book Swapping Libraries in Karachi
(February 01, 2018)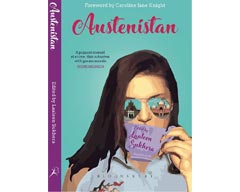 Book Review: Austenistan
(January 25, 2018)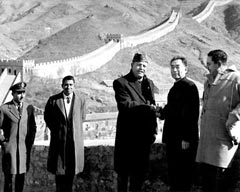 From People to People, Pakistan-China Relations since 1965
(December 12, 2017)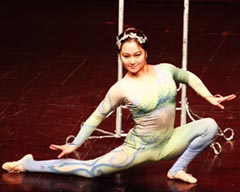 Rhythm of Liaohai Gala at PNCA, Islamabad
(December 08, 2017)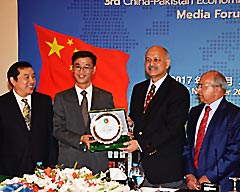 3rd CPEC Media Forum, Islamabad
(November 28, 2017)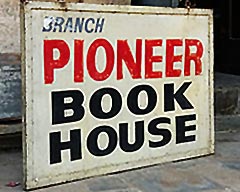 Pioneer Book House, Karachi
(November 24, 2017)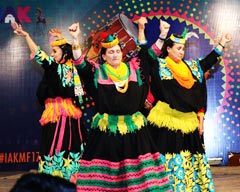 Lok Mela comes to Karachi
(November 17, 2017)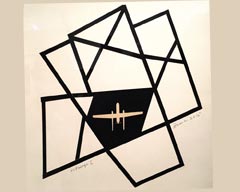 Writing Partition in Urdu
NYU's Urdu Conference
(October 13, 2017)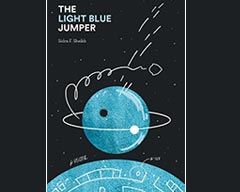 Book Review: The Light Blue Jumper by Sidra F. Sheikh (First Pakistani science fiction novel)
(October 02, 2017)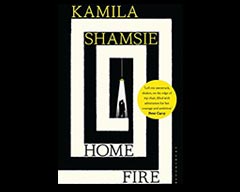 Book Review: Home Fire by Kamila Shamsie
(September 07, 2017)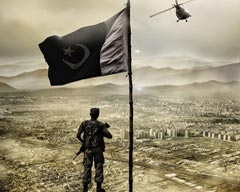 Pakistan's Armed Forces face challenges in 2017 with a New Confidence
(September 05, 2017)