Food Review: Wild Wings, Islamabad
Written by: Zainab Hasan
Posted on: January 26, 2018 |

Comments | 中文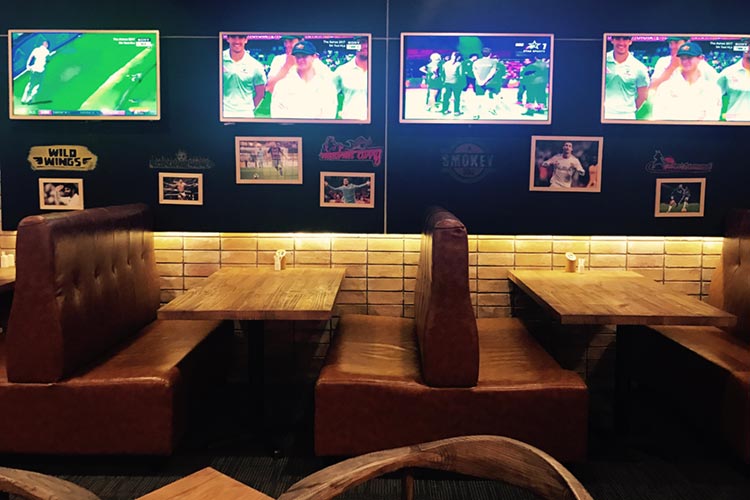 Wild Wings, Islamabad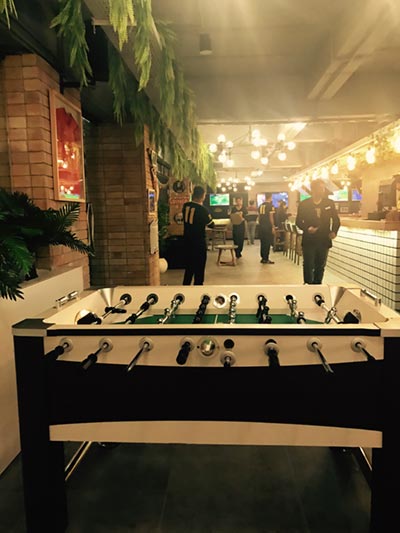 The foosball table
Located in the vicinity of Roasters, Wild Wings is Islamabad's very first wing joint cum sports lounge. It has a calm, relaxed ambiance and is a good switch from the usual hustle and bustle of the city. They have separate sections for customers preferring a secluded seating arrangement. As you're waiting for your food to come, there are plenty of TV screens to catch up on your favorite sports game. A foosball table meets the eye at the main entrance of the restaurant, so there is plenty to do.
The menu has several options, however it is known for its diverse choice of wings. You can choose between traditional or boneless wings, what size portion you want, and what mouthwatering flavor you would like from the seventeen available flavors, in accordance with the fluctuating hierarchy of hotness set out in painstaking detail on the menu; sweet and tangy, mild, wild and suicide. Other than wings, the menu also has savory salads, tasty chicken wraps, flat breads, grilled burgers, steaks, shakes, desserts, and various appetizers to satisfy your hunger before your food arrives.
The interior
Their single serving has five wings. I limited my order to two wings per flavor.
Honey and BBQ Wings were drizzled with sweet honey and smoky barbeque sauce, the chicken wings from Wild Wings are a nice change from the usual wings that are merely served with chili sauce or ketchup.The wings play host to a slew of spices without overpowering the natural flavor of the chicken, and I found myself scraping off the honey on the plate with a piece of it.
Garlic Parmesan Wings, with their crunchy skins, laced with a mild garlic paste and sprinkled with Parmesan cheese, had a runny-moist flesh on the inside which had me sucking the bones dry, down to their very tips. Paired with the garlic mayo and ranch flavored dip, the combination is perfect.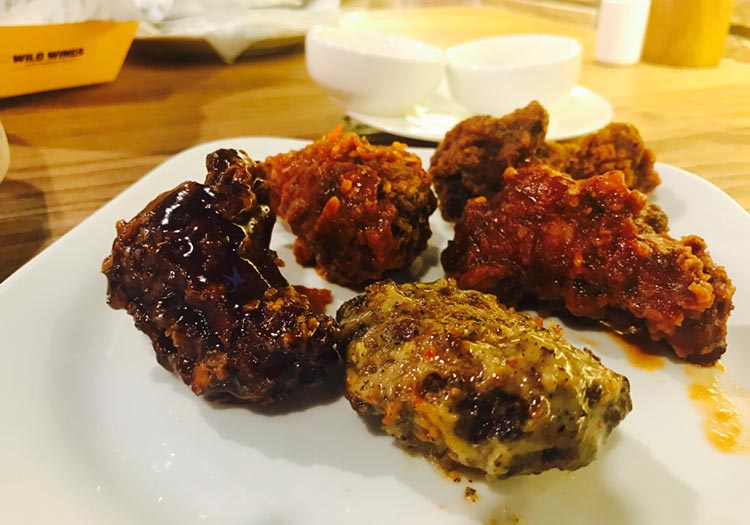 The wings
Kamikaze Wings had crispy glistening skin on the outside, with incredibly juicy and tender chicken on the inside. They were well-marinated and very flavorful, both on the outside and inside. The heat of the tangy chili sauce made these wings even more addictive. Although these wings were only two rungs away from the maximal punishment of Escobar Wrath, they still had an amusing blistering after taste, and left me with no complaints.
Although Wild Wings were well seasoned, there was sopping oil underneath which tainted the essence of the dressing itself.
Escobar Wrath is not for the faint hearted. It is the mother of spices, hence winning itself a spot in the suicide category of their heat gauge. These wings were painted with a secret sauce of admirable complexity and fiery flair.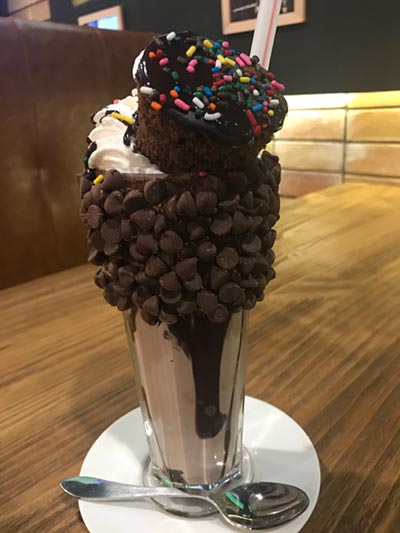 The Brooklyn Bridge Shake
You can't get away without indulging in one of their gourmet shakes, Brooklyn Bridge. Brooklyn Bridge is an old time New York classic, featuring a creamy Nutella shake with chocolate chip frosting, and real fudge cupcake. It is served in a tall skinny glass covered in chocolate chips, with a cupcake resting on its rim. Take a sip of this nutty delight, along with vanilla ice cream to put out the fire in your mouth.
Wild Wings is definitely the spot for a night out on the town. The wings and shake were utterly delicious, so I am definitely going there again to try out more of the variety of options on the menu. Their prices may seem a bit high, but you will be satisfied with their generous servings. The owners were welcoming and hospitable and their service quick, for the piping hot food reached my table within ten minutes of my order. Wild Wings has some exciting tricks up their sleeve, like hosting match screenings for a large gathering. If watching your favorite sports involves big screen TVs, and freshly cooked wings, then Wild Wings is the place for you.
You may also like: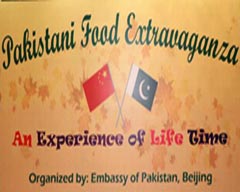 Pakistan Food Extravaganza in Beijing
(January 30, 2018)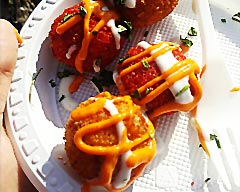 Karachi Eat 2018: The Good & the Bad
(January 16, 2018)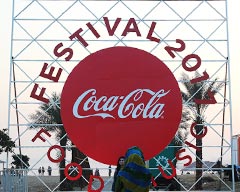 Coke Festival 2017 comes to Islamabad
(December 11, 2017)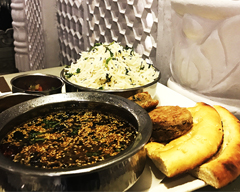 Food Review: Rahdaari
(December 07, 2017)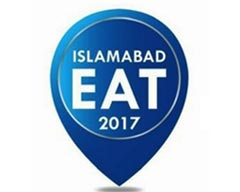 Islamabad Eat 2017: Don't Speak, Just Eat
(November 14, 2017)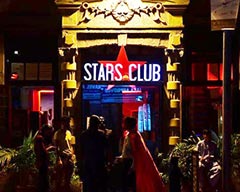 Stars Club: Karachi welcomes its first film-themed café
(November 06, 2017)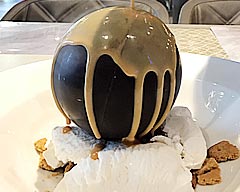 Food Review: Browns, Islamabad
(October 19, 2017)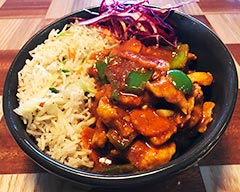 Wok Fusion Café
(October 09, 2017)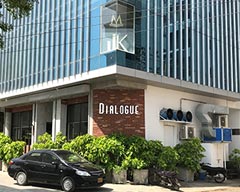 Food Review: Dialogue Restaurant, Karachi
(September 29, 2017)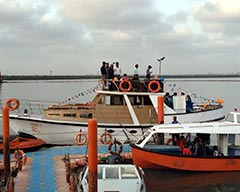 Savor Boating and Restaurant: A Unique Experience
(September 08, 2017)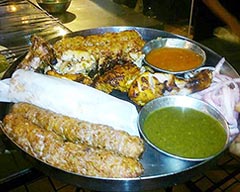 Boat Basin Food Street, Karachi
(August 25, 2017)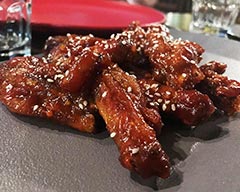 Food Review: #EAT, Islamabad
(August 11, 2017)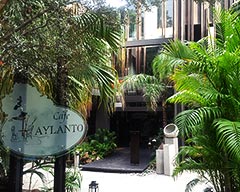 Food Review: Café Aylanto, Islamabad
(August 04, 2017)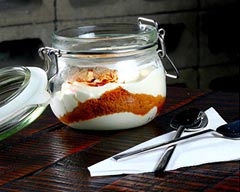 Food Review: Soi Asian Bistro, Karachi
(July 28, 2017)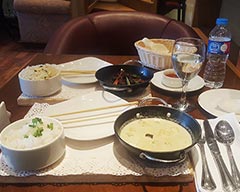 Food Review: The Chinese Café
(July 21, 2017)